We summarise the past year and look forward to new opportunities.
Engagement. Creativity. Teamwork. That is what we think 2021 is all about. Due to the disturbances in our world with the Corona pandemic, delivery uncertainty and material shortage, the engagement, creativity and willingness to work together have been of great importance.
Our revenue increases by over 10 percent and we expand the organisation to 420 engaged co-workers. Without this engagement, creativity and teamwork from all of you, our customers and co-workers, all the challenges we have met this year would have been significantly harder to tackle. So, a great thank you to all of you!
Opening hours, Christmas 2021
We are closed 23–24 Dec, 31 Dec and 6–7 Jan.
Emergency phone
Available 23 Dec and 7 Jan, 08:00–15:30 CET
Controls: +46 470–75 89 00
Service: +46 470–75 89 99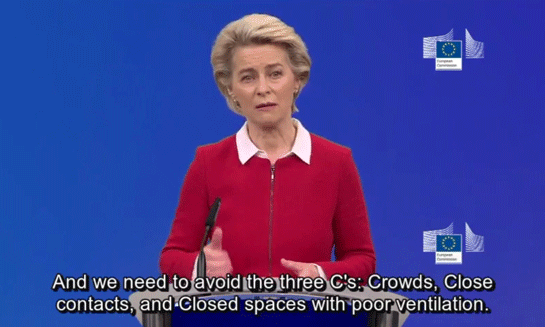 The president of the EU Commission, Ursula von der Leyen, urges us to avoid Crowds, Close contacts and Closed spaces with poor ventilation. Watch the full video.
Ventilation high on the agenda
Air cannot be touched and sometimes it is forgotten how important it is. But in the last year, light has been increasingly directed towards well-functioning ventilation and energy savings. The pandemic has clearly shown the great importance of the indoor climate for health and performance – at home, in workplaces, hospitals, schools and in other public environments.
The president of the European Commission, Ursula von der Leyen, has time after time emphasised the importance of avoiding the three C's: Crowds, Close contacts and Closed spaces with poor ventilation. Besides, the EU's green deal gave hope to further green investments: today, buildings stand for 40 per cent of the energy usage in Europe. European initiatives will benefit green investments that improve the energy performance of buildings. Due to this, the renovation rate is expected to double. Energy-efficient ventilation will therefore be a necessity in decreasing the pressure on earth's resources.
Delivery of spectacular AHU's
Despite the disturbances around the world, world, our orders received and delivery service have both remained strong. Some of our most spectacular air handling units were delivered during this year.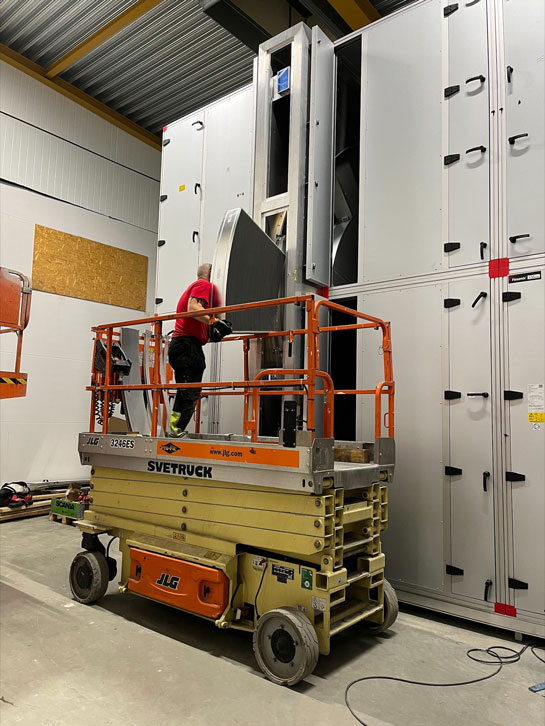 The largest unit in our range is now delivered to Svetruck in Ljungby. The grand thermal wheel consists of nothing less than 24 parts!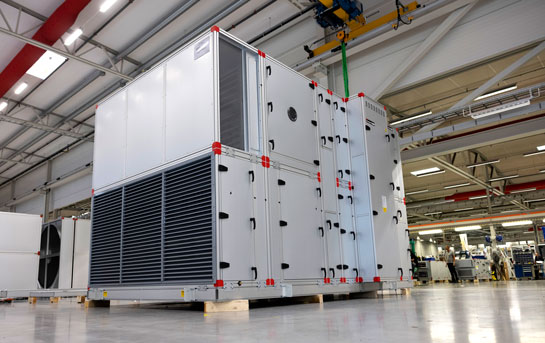 The largest unit with integrated cooling so far, was delivered to Titanic Belfast Museum in Belfast, Northern Ireland.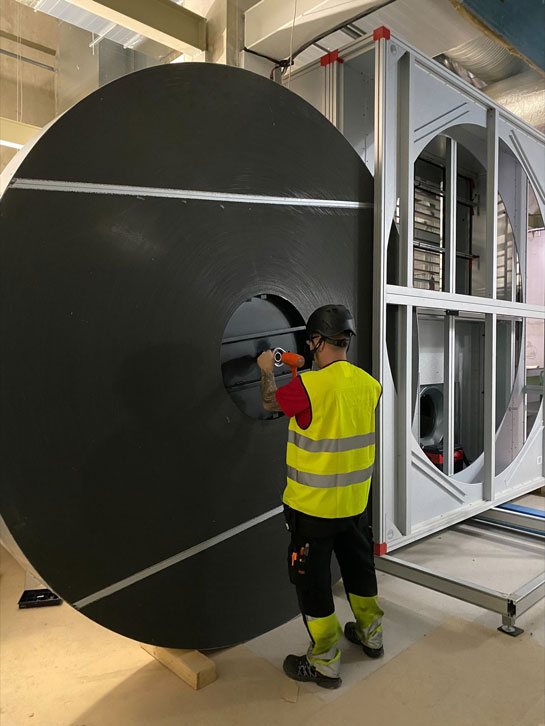 Our largest self-made thermal wheel – now on site in Malmö's new hospital area.
Three different webinars with three different cases
After a successful webinar in 2020, we really wanted to continue with the appreciated concept. You, our customers, were given the opportunity to watch concise and content-rich videos, fully-loaded with different ventilation solutions, technical details and challenges. Besides, you were able to listen to property owners, installers and end users. The result was nothing less than three different events during the year, with many engaged attendees and several interesting questions and discussions. We have already started to plan the next webinar, so make sure to
follow us on LinkedIn
for more information during the spring!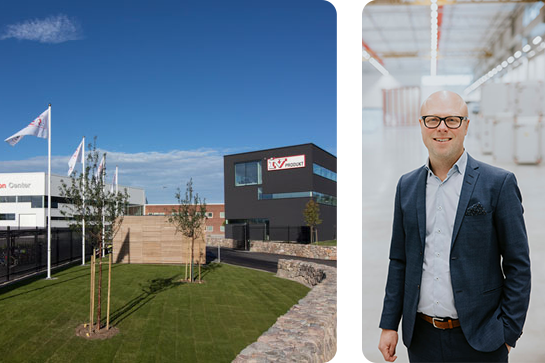 IV Produkt aquires land for 100 million SEK in new area
Last year, we invested in 5,500 square metres of new office and storage facilities, as well as new machines. This year, it was announced that we have also aquired a new plot in the new business area Nylanda in Växjö.
– It is a long-term investment that secures IV Produkt's flexibility for continued growth. As CEO and responsible for the company, I need to look forward and that is the reason for the acquired land. Since 2007, the revenue has four-folded, says Mattias Sjöberg.
The land, located in the new area Nylanda nearby Växjö airport, is four times bigger than the land we have today.
– The success factor comes from the trust from our customers, competence of our our co-workers, engagement and our company culture. The ventilation industry has managed well and so have we this year, says Sjöberg, CEO of IV Produkt.
It is estimated that the new land will be ready to use by 2026.
Merry Christmas and Happy New Year
from all of us at IV Produkt!
         
Take care of each other!