Welcome to a digital presentation from Åhus Padelcourt, one of many experiences at Kristianstad Golf Club. Together with the project manager, players and CEO, we get to experience a good indoor climate with cooled ventilation which improves performance.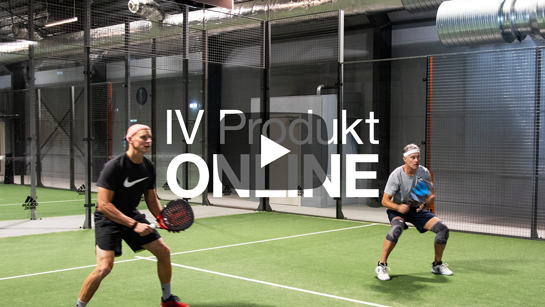 Watch IV Produkt Online – November 2021
(8 min)
Presenter: Bernd Hake, International Sales IV Produkt
Curious to know more about smart ventilation in sports facilities? Watch our 8-minute digital presentation!
Learn this and more:
What air flow is recommended per padel court?
How does an air handling unit with cooling recovery work during summer?
What opportunities are there to control the air handling units remotely?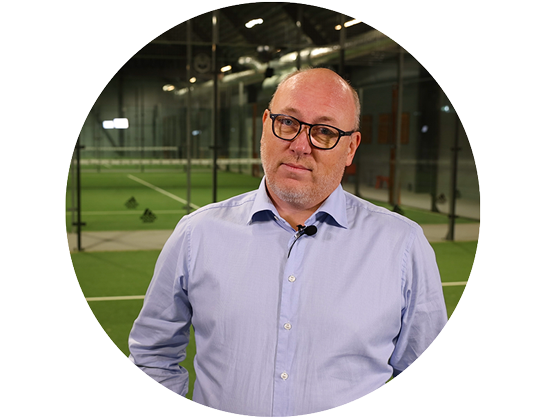 No shortcuts ventilation
The project manager shares his experiences with ventilation in padel halls.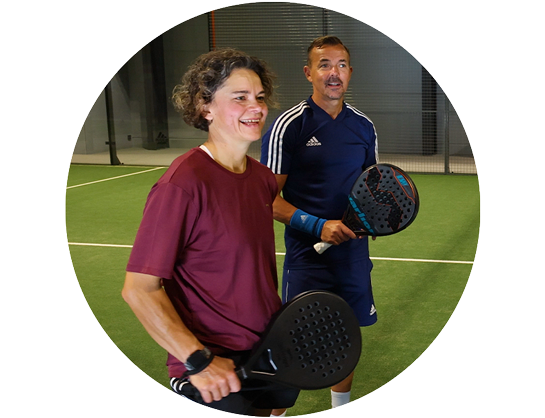 Observations of the players
A group of padel players reflect over the connection between indoor climate and performance.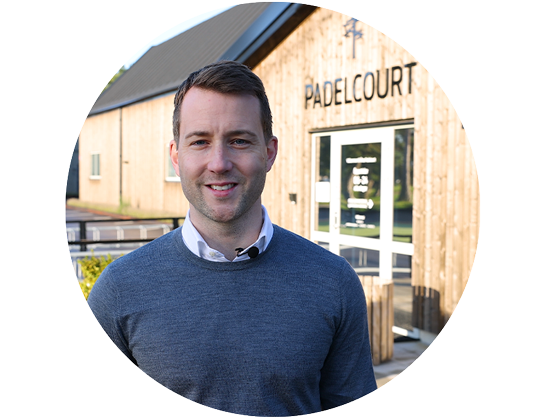 A 3-in-1 solution
We explore the solution of cooling, heating and ventilation in the same air handling unit.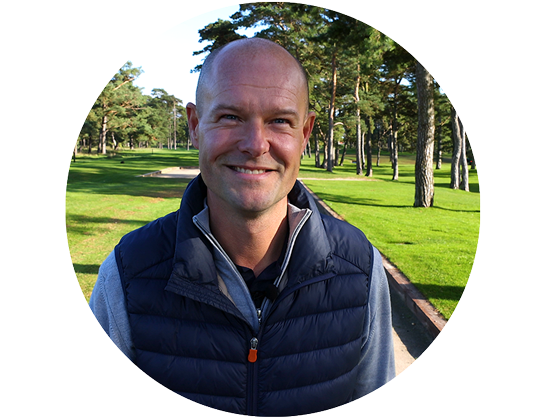 The owners focus on indoor climate
The CEO of Sweden's third highest ranked golf course gives reasons for indoor investments.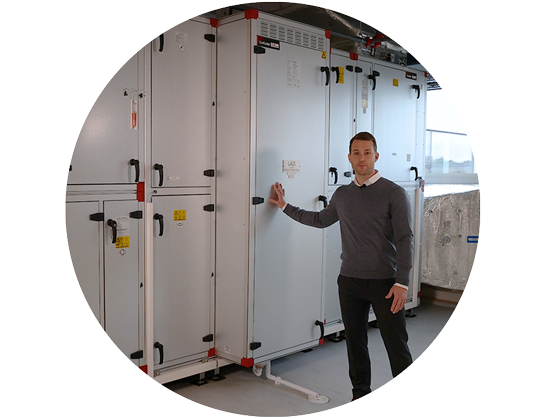 Ideal solution for sports halls
Join us for a technical walkthrough of an air handling unit with cooling recovery.
Drone footage: Per Nilsson, TeeParty