Control your air handling unit with the app AHU Controls
AHU Controls lets you control your IV Produkt air handling unit. The app has all the features of the hand-held terminal, as well as an overview in the form of a flow chart.
IV Produkt AHU Controls features
Control your AHU wirelessly via your smartphone or tablet

Check the current status and alarms

View a flow chart over the AHU's data and performance

Change setpoints and settings

View the changelog and history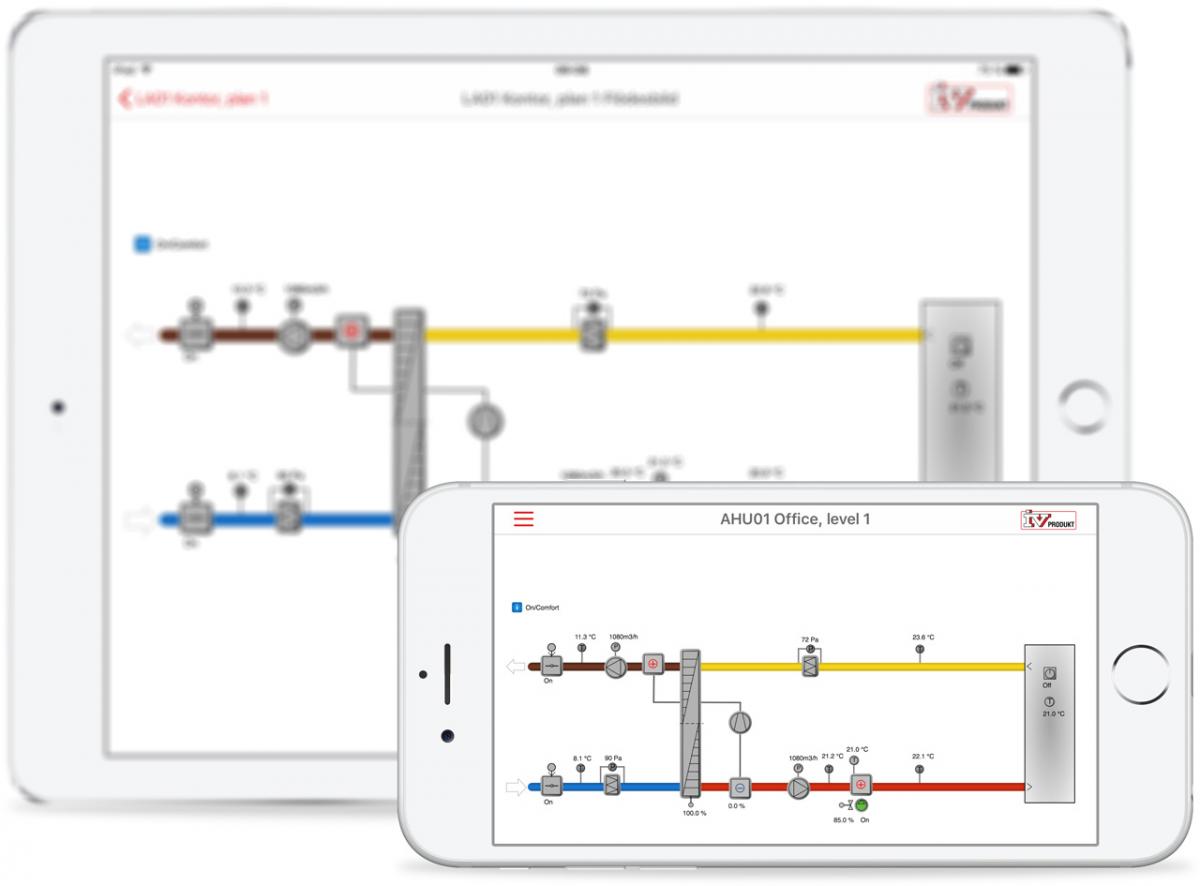 The app works on smartphones and tablets. The Graphic view (flow chart) lets you keep track of temperatures and air flows.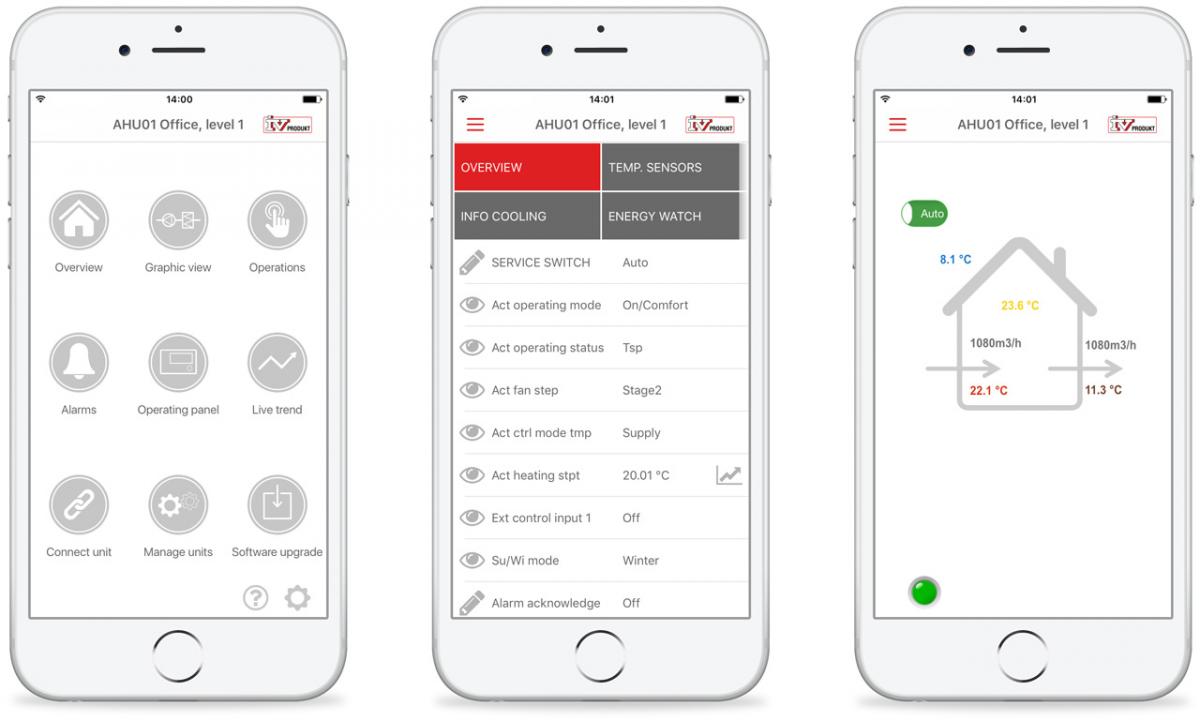 Left: From the Dashboard, you can easily reach all the necessary functions and settings.
Middle: Operations lets you view and change the AHU's settings.
Right: From Overview, you can quickly check temperatures, air flows and alarms.
How to connect the app to your air handling unit

Option 1: With a wireless Wi-Fi network available and the AHU connected via cable to the building's internal network, all you need to establish a connection is your smartphone or tablet.

Option 2: If your are not able to connect using the instructions in Option 1, you can purchase a Wi-Fi router from us. The router is then easily connected to the Climatix.
Download AHU Controls


Getting started
Feedback
simon.ostemar [at] ivprodukt.se (subject: Feedback%20p%C3%A5%20AHU%20Controls) ( Email us your feedback)