Innovative unit solutions that offer you an affordable installation.
With its compact dimensions, Envistar Compact fits perfectly in tight spaces. The units can be connected to all ducts at the ends or via two of the connections at the top. There are also versions specially adapted to be placed outdoors. Envistar Compact offers a simple and affordable installation.
Air flow 0.10–1.50 m3/s
4 sizes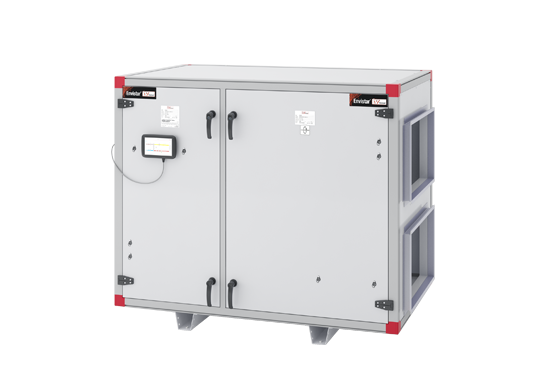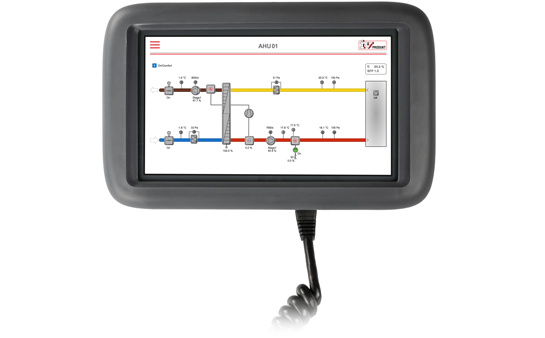 New hand-held terminal,
new possibilities
A new hand-held terminal with touch display is now available as an option for the Envistar range. The terminal is easy to use and provides quick information about your unit on the clear touch display.
If you have several units, you can control and monitor them from the same hand-held terminal by connecting to a local network or the cloud service IV Produkt Cloud.