Modular air handling units with multiple options
Flexomix is available with a wide range of fans, motors and heat recovery units to create everything you need for energy-optimised air handling.
The EcoCooler cooling unit with stepless control of cooling power and cooling recovery is available as an option. As a result, you receive a turnkey solution for ventilation and comfort cooling which does not require any outdoor installations. It is also available as an outdoor version.
The units are designed for comfort ventilation of premises and are suitable for most types of property, e.g. schools, offices, hotels, shopping centres, industrial premises and hospitals.
Air flow 0,10–23,6 m3/s
26 sizes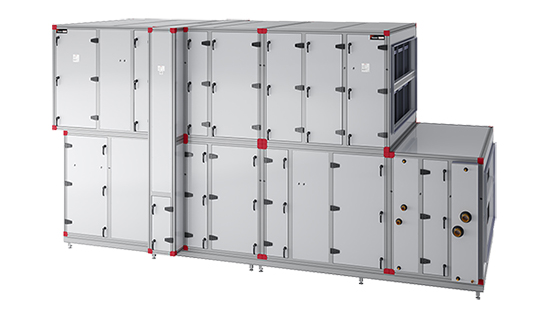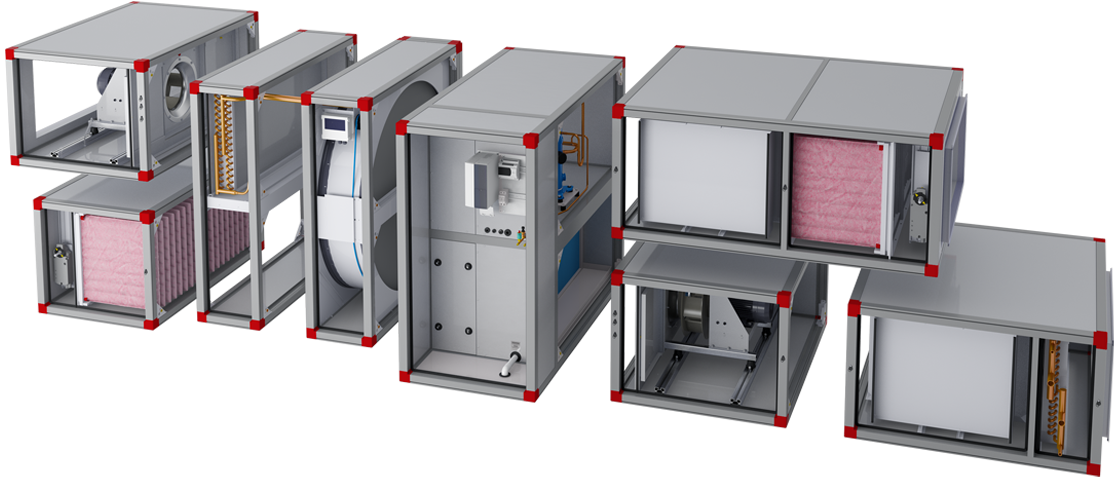 The flexible solution
Thanks to its 30 functions, Flexomix offers you the opportunity to create a customised, energy-efficient air handling unit. The flexible modular system is available in several dimensions in order to be adapted to the various conditions of the fan space and to simplify transport through narrow passages.
Quick and easy installation
The Flexomix design is made so that installation, service and maintenance will be as flexible as possible. The module sections are fitted together quickly and easily using a screwdriver at each corner of the unit. When installed outdoors, the unit is supplied with a protective roof structure, inlet grilles and an exhaust hood.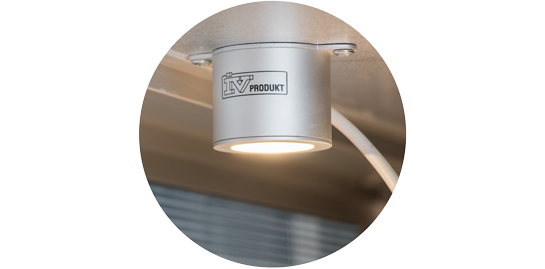 Adapted for your requirements
The Flexomix range has several accessories that make things easier for you. LED spotlights and inspection windows increase service efficiency, and lifting lugs make for a safer and quicker installation.
Our units are also available in hygienic design, VDI 6022. This is especially suitable for environments with higher hygienic requirements, such as hospitals.
Reference cases for Flexomix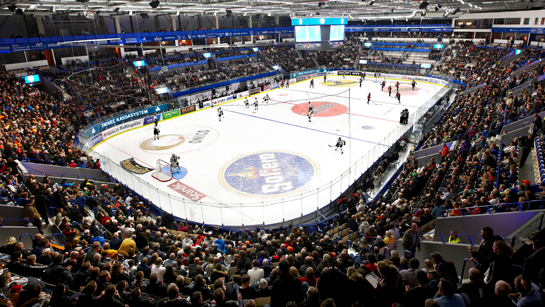 Green light for unique Arena city
The Arena city – Arenastaden in Växjö has four sporting venues which were built to the highest international standards. This also creates a demand for efficient ventilation units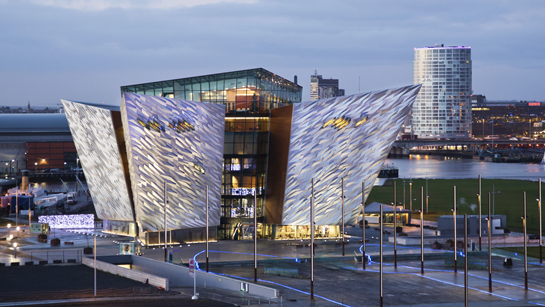 Titanic Belfast keeps luxury ship's fate alive
At the time of ordering, the most important requirement made in regard to the air handling unit for Titanic Belfast was that it had to maintain the same air temperature and humidity level all year round.