During this past year, we have had the chance to meet many of you, both at fairs, while visiting your businesses, and here at IV Produkt. Something that we have heard repeatedly, is how important it is to save energy. Perhaps more important today, than ever before. In this article, we will therefore highlight, among other things, some examples of how easy it can be to lower a property's energy use significantly!
Opening hours Christmas 2022
We are closed 23 Dec, 26 Dec and 6 Jan.
On other weekdays, you are welcome to contact us!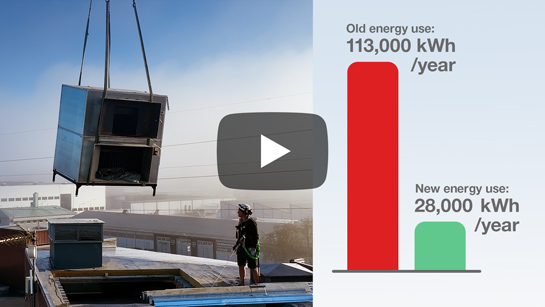 Payback in 5 years when replacing 90s air handling unit
In this office property, the property owner saved 85,000 kWh/year by replacing the air handling units from the 90s. Watch the video to learn how it happened.
Interesting meetings at fairs across Europe
This year, we have had an exhibition at several fairs across Europe and it has been great to meet you and hear about all the exciting projects you have in the pipeline.
Connect your air handling units
During 2022, more of you than ever before have connected your AHUs to the cloud service IV Produkt Cloud. In this video, you will se examples of how it simplifies service, support, and commissioning.
Top-connected units in new sizes
The air flow range for Envistar Top, our series of top-connected air handling units, got a lot bigger this year. Thanks to three new sizes, it increased from 2.0 to 2.8 m3/s (7,200 to 10,000 m3/h).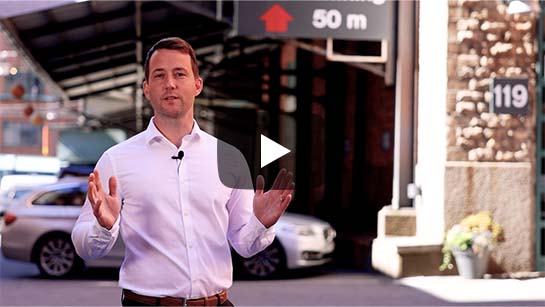 Energy efficiency and improved indoor climate in a historic building
In this video, learn more about a project for energy efficiency and improved indoor climate with combined heating and cooling in an older building. The new air handling unit in Easy Access design was transported in through narrow passages to be easily assembled in the plant room.
What else have we been up to?
Check out our Advent Calendar, where we publish a video every day from 1–24 December about something we have done recently or have coming up.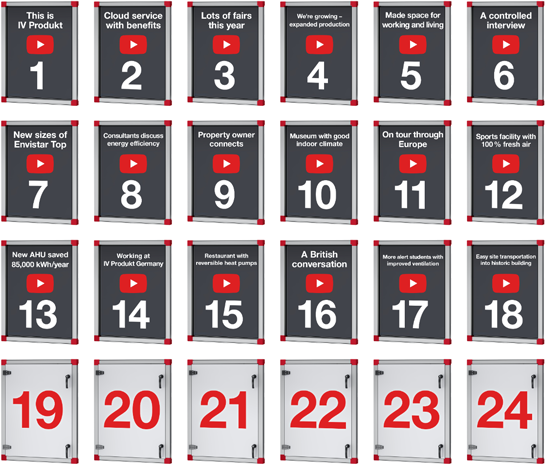 We want to thank you for this past year and
wish You a Merry Christmas and Happy New Year!