Innovative unit solutions that offer high flexibility.
Envistar Flex is available with a wide range of fans, motors and heat recovery units to ensure everything you need for energy-optimised air handling.
The EcoCooler cooling unit with stepless control of cooling power and cooling recovery is available as an option. As a result, you receive a turnkey solution for ventilation and comfort cooling which does not require any outdoor installations.
Now, the reversible heat pump ThermoCooler HP is also available as an option.
Envistar Flex can be delivered in sections to facilitate transport into the building. There are also versions that are designed especially to be placed outdoors.
The units are designed for comfort ventilation of premises and are suitable for most types of property, e.g. schools, offices, hotels, shopping centres, industrial premises and hospitals.
Air flow 0.10–11.5 m3/s
17 sizes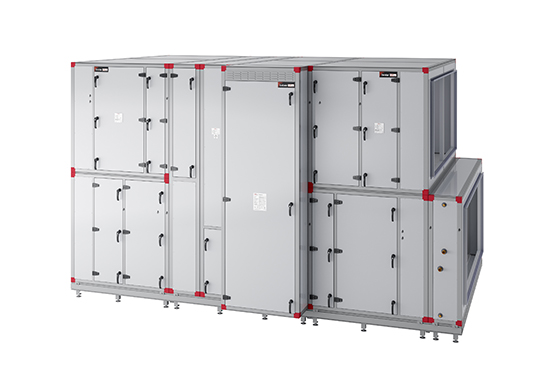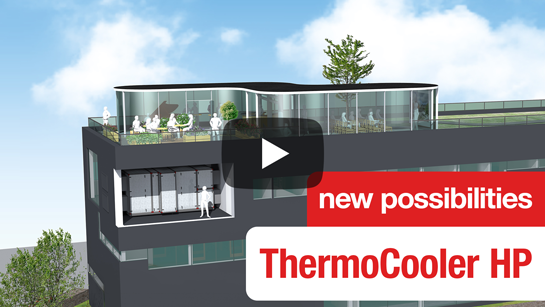 Imagine ...
Imagine if the installation for cooling and heating were integrated in the air handling unit instead of being separate installations. There is no need for external pipe work, valves or lagging. The roof surface can therefore be used for more pleasant purposes than installations. The property becomes more attractive, space is freed up and the value and rental income increase.
Do you need to rethink your project?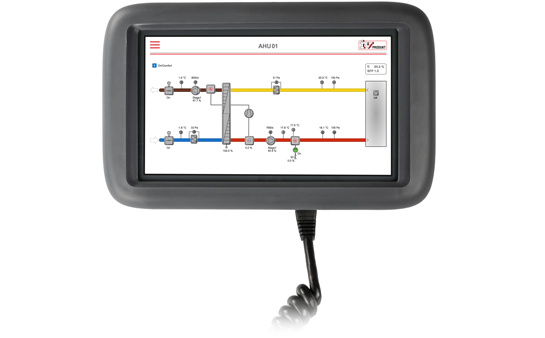 New hand-held terminal with touchscreen
A new hand-held terminal with touch display is now available as an option for the Envistar range. The terminal is easy to use and provides quick information about your unit on the clear touch display.
If you have several units, you can control and monitor them from the same hand-held terminal by connecting to a local network or the cloud service IV Produkt Cloud.
Reference cases for Envistar Flex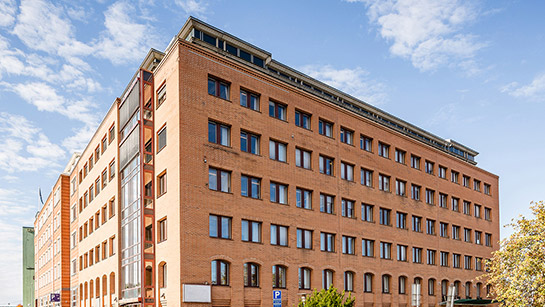 A meeting that made a difference
An office property in Gothenburg needed to expand its ventilation, and comfort cooling was part of the project plan. In the end the solution turned into something completely different than a traditional installation.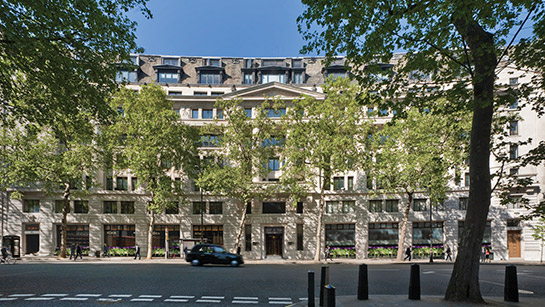 Made space for working and living
Aldwych House in London is an old building which was in need of refurbishment and so was the air handling. With its compact dimensions, Envistar Flex with ThermoCooler HP was the perfect fit for the tight spaces.