Innovative unit solutions that offer high flexibility.
Envistar Flex is available with a wide range of fans, motors and heat recovery units to ensure everything you need for energy-optimised air handling.
The EcoCooler cooling unit with stepless control of cooling power and cooling recovery is available as an option. As a result, you receive a turnkey solution for ventilation and comfort cooling which does not require any outdoor installations.
Now, the reversible heat pump ThermoCooler HP is also available as an option.
Envistar Flex can be delivered in sections to facilitate transport into the building. There are also versions that are designed especially to be placed outdoors.
The units are designed for comfort ventilation of premises and are suitable for most types of property, e.g. schools, offices, hotels, shopping centres, industrial premises and hospitals.
Air flow 0.10–11.5 m3/s
17 sizes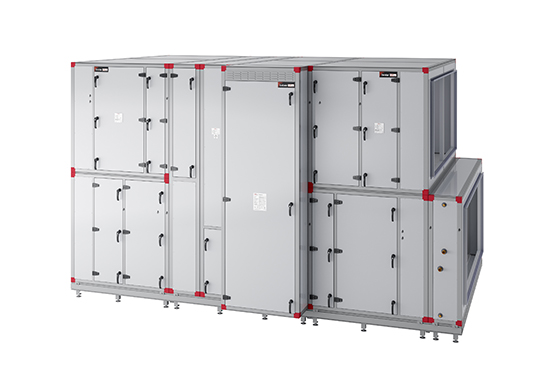 Reference cases for Envistar Flex