IV Produkt Cloud is a cloud service for our air handling units with integrated control, in which you and your colleagues will be able to keep track of your systems no matter where you are. You connect to the Internet through a Web browser on a smartphone, tablet or PC. The cloud service is accessed as a subscription.
You get a rapid overview of the status of your systems. You can adjust the time schedule, set points and see any alarms. Alerts can also be sent to your computer or smartphone so you can quickly prioritise and take action. IV Produkt Cloud for ease of service, support and commissioning of units.
Advantages with IV Produkt Cloud
Always accessible wherever there is Internet access
All systems collected in one place
Alarm monitoring via PC or smartphone
Possible to analyse and act quickly
Control of the indoor climate in your properties everywhere and anytime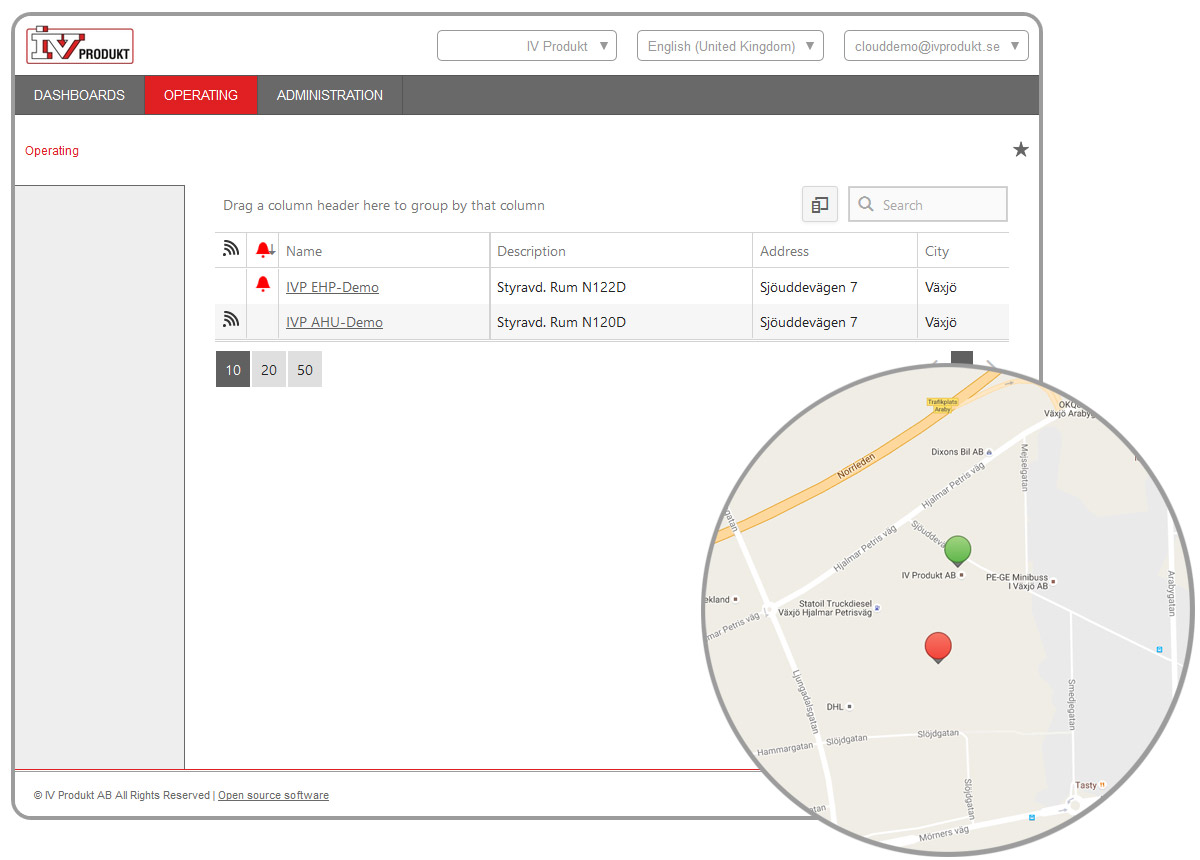 You can connect your own systems and collect them in an overview in IV Produkt Cloud. A map feature gives you the status of air handling units in your properties.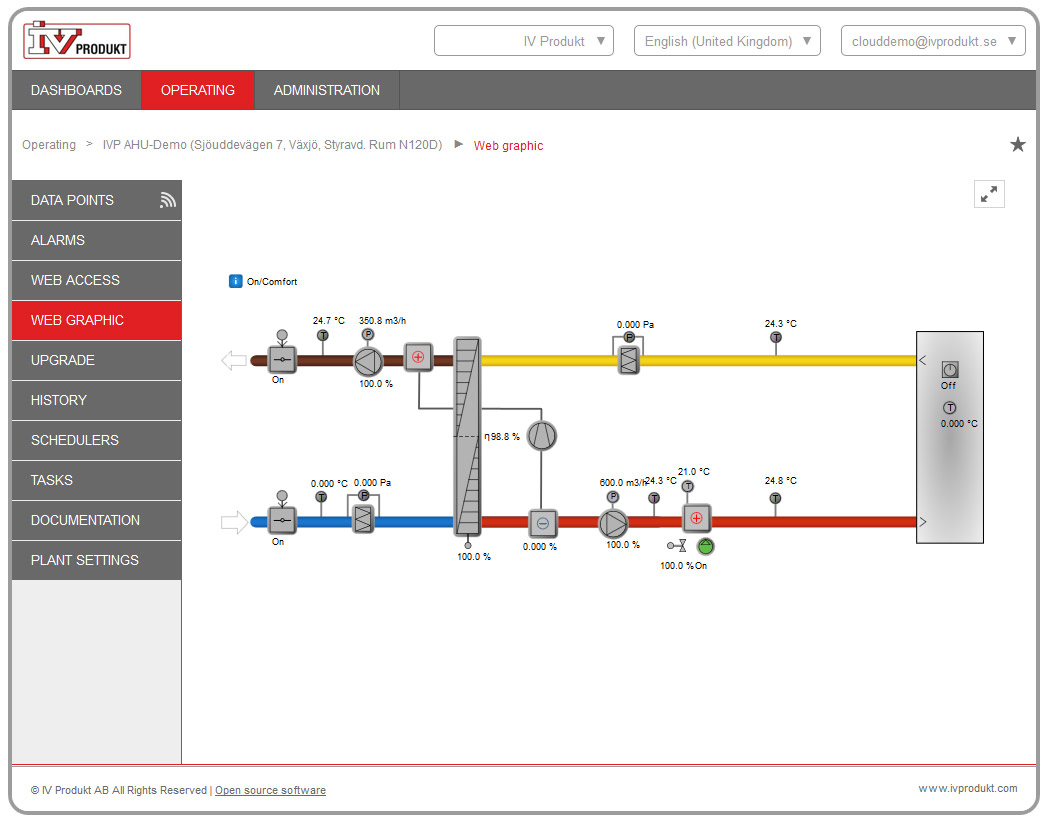 The flow diagram gives you an overview of the status of the unit. You can control the indoor climate, analyse and act quickly if necessary.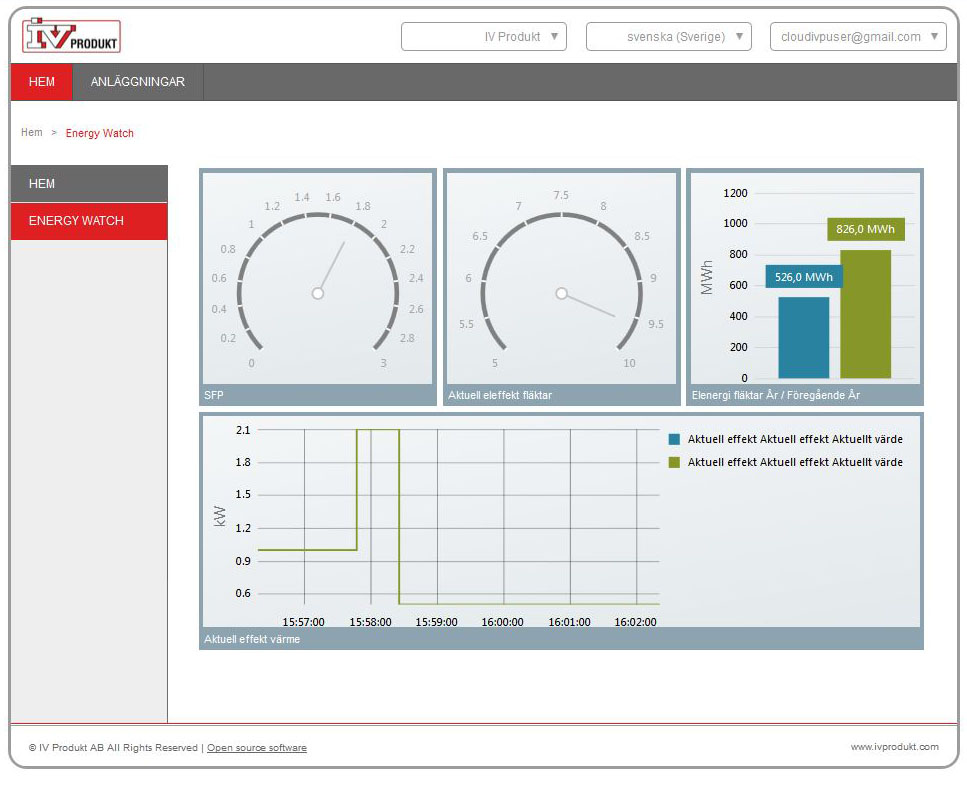 Our proprietary Energy Watch, display symbols and diagrams give you a clear picture of how energy efficient your system is.
Smart functions in IV Produkt Cloud
Easy to create your own favorite pages
Option to see event logging and history
Auto-update with new releases of the Cloud platform
Climatix updates can be applied via the Cloud
Save parameter settings
Try IV Produkt Cloud with the login below:
Username: clouddemo [at] ivprodukt.se
Password: CloudDemo1!
Getting started with IV Produkt Cloud
Falkenberg Strandbad Hotel and IV Produkt Cloud