The IV Produkt Cloud Service+ subscription gives you access to all the smart features of the cloud-based service, helping you control and monitor your air handling units.
With Service+, you get full access to control your units remotely. Alarm notifications and history logging helps you track on how your unit performs. IV Produkt Cloud Service+ is a great tool for commissioning and system balancing.

Advantages with IV Produkt Cloud Service+
Full access to change control functions and adjust values
Alarm notifications, history and upgrades
Good for balancing and commissioning
Remote support capability from us at IV Produkt
Free during the first month
(when self-registering for IV Produkt Cloud Free)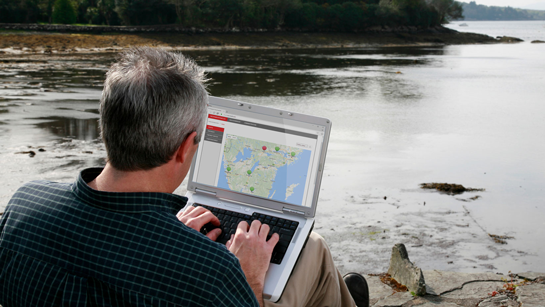 Full control – wherever you are
With IV Produkt Cloud Service+, you can keep track of your air handling units wherever you are. By checking if a filter change is necessary via your computer, you can avoid unnecessary travel and save time.
You can also make your end customer happy by creating the right indoor climate from a distance.
Relax with our remote support
If something unexpected occurs at one of your sites, our IV Produkt team can offer you remote support for units on a Service+ subscription.
Learn how others like IV Produkt Cloud
"IV Produkt Cloud is valuable for installations that depend on being reliable and stable"

Jimmy Gomez, Bravida Ventilation Jönköping
"With IV Produkt Cloud on our units, we can check and optimise the settings from our office"

Enis Jashari, Elitech Services
"Cost-effective for customers and service personnel"

Tomas Jonasson, Torskinge plåt
"Thanks to the well thought-out cloud functionality at IV Produkt, we have already saved a number of on-site service visits, and thus a lot of time and driving"

Marko Gramm, HTH Hanse