The thinking concerning the benefits that arise with good ventilation has changed over the years. Ventilation has gone from being a legal requirement to be complied with to something that creates value and seriously influences the people and economy of a building.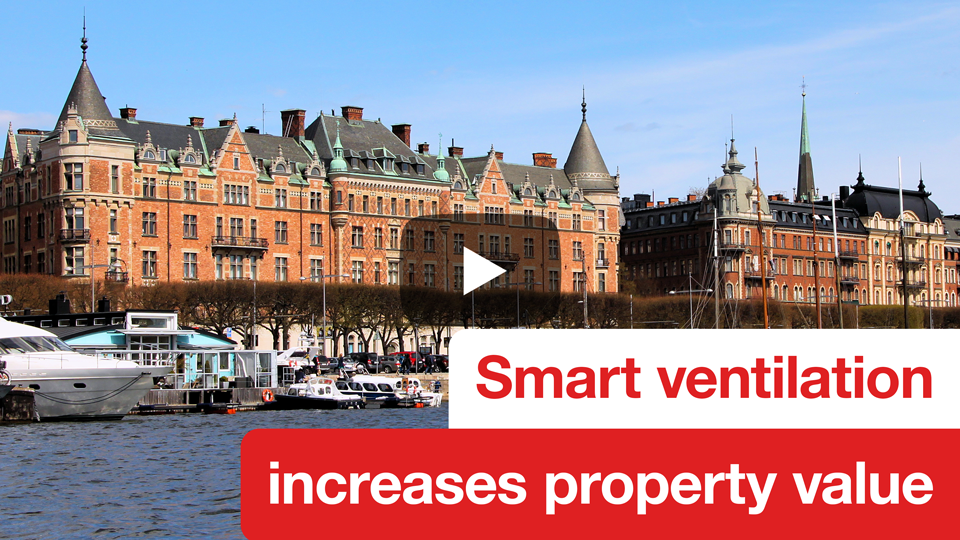 Once the debate regarding the importance of a good "indoor climate" in a building had begun, it was not long before it was realized that a new and well thought-out ventilation solution also implies a substantial energy saving. This energy saving is part of the equation leading to an increased property value.
How can smart ventilation affect property value?
A property is valued according to factors including its yield, net operating income, development potential and location. Of these factors, both potential and net operating income may be affected by the ventilation.
A good indoor climate with comfort cooling increases tenants' wellbeing and efficiency. For property owners, this enables higher rental income per square metre. In addition, the focus of the property can change by integrating cooling into the air handling units and by using roof surfaces for purposes other than technical installations. All this creates an increased development potential, which raises the value of the property.
This brings us back to how energy savings can affect the property value. Energy savings reduce the property's total operating costs. The net operating income is calculated by deducting operating costs from total rental income. The net operating income from the property's return requirement constitutes the property value. A higher net operating income thus leads to an increased property value. A good indoor climate not only increases profitability but also creates wellbeing and makes for better health.
It may sound complicated, but it is really quite simple. An investment in ventilation is a smart investment that increases the property value, and a higher property value creates opportunities for making new investments.