The summer is here and we look back on 2023, which has been full of activities, fairs and an increased focus on energy efficiency.
Energy efficiency leads to significant energy savings
The need for energy efficiency has increased in Europe in recent years. Despite the numerous investments in installations of heat pumps and solar cells, there are many who are not yet aware of the enormous savings potential that exists in replacing older air handling units.
In the video below, you can see a reference project with an office building of 1,700 m² that saved 85,000 kWh/year by replacing its unit from the 90s. A saving that corresponds to 50 kWh/m²/year.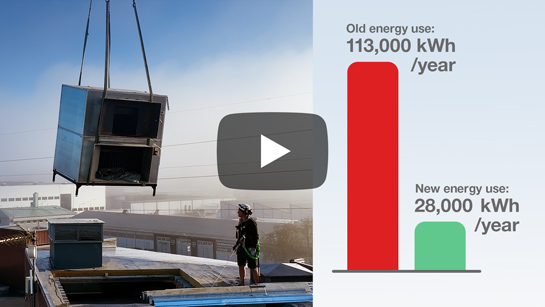 ISH 2023
We were on site in Frankfurt during ISH and showcased our latest innovations. All the units that were in our stand at the fair were in Easy Access design and adapted to pass through a standard 90 cm door.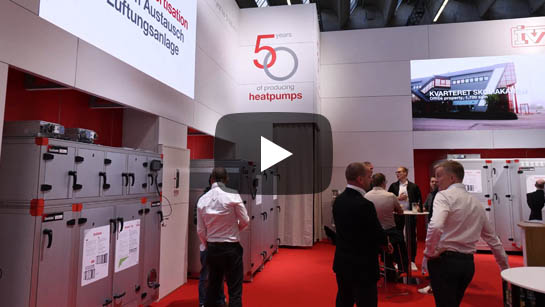 More Innovation Vans
During the year, our Innovation Vans have increased in number and we have thus had resources for more visits than ever before on our European tour.
Inside our Innovation Vans, which have rolled in Sweden, Denmark, Germany, Great Britain, Norway, Estonia, Finland, Poland, Latvia and Belgium, curious visitors have had the opportunity to see the Envistar Top 06 with the integrated cooling heat pump ThermoCooler HP and Home Concept EcoHeater.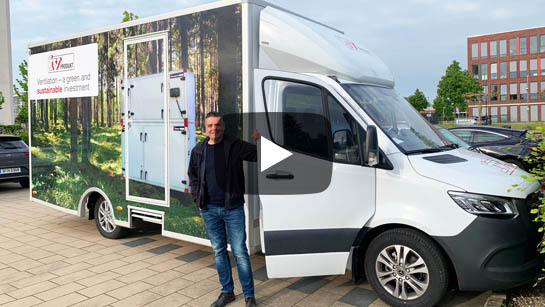 Factory visits and trainings
The interest in visiting our factory at the head office in Växjö has been greater than ever before. Customers from several parts of Europe have visited us to take a tour of the factory and see how the production of our air handling units is carried out. Many have also participated in our training courses to improve their knowledge of our products.
We thank everyone who has visited us during the first part of 2023 and look forward to meeting both new and old acquaintances after the summer.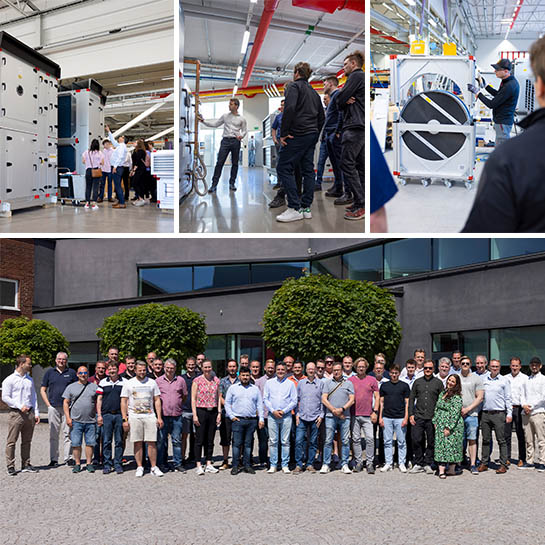 An exciting autumn
We are convinced that the ventilation industry has a key role to play in terms of global sustainability. Did you know, for example, that only 1% of Europe's buildings undergo some form of energy renovation each year? Or that 85% of all buildings in the EU were built before 2001 and are not energy efficient. During the autumn, we will continue our work to increase knowledge about how much energy can be saved by replacing older air handling units.
We will also be on site at our stand during Expovent. Visit us to hear our dedicated staff tell you more about our latest news.
Follow us on our social media to be constantly updated on what is happening at IV Produkt and in the industry. We wish you a good summer!
Opening hours – summer 2022
We are closed from July 17th to August 7th.
In case of emergency,
call jourtelefon: +4670 – 670 88 99