Our "Smörgåsbord" for your installations

Smörgåsbord : [ˈsmœrɡɔsˌbuːɖ]
is a Swedish buffet with many different dishes and a vast array of possible choices. This also applies to our product range of air handling units: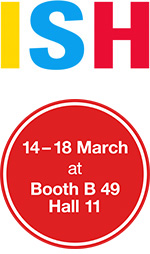 Casing and choice of material, fans and impellers, control functions and equipment – we create the perfect solution for your ventilation demand by using our wide variety of designs, functions and sizes.
Visit us at ISH Aircontec 2017 March 14th – 18th at booth B 49, hall 11 and learn more about our flexible range of energy efficient air handling units!
Every afternoon, starting at 3 pm, we will also offer real Swedish "Smörgås".
We look forward to meeting you at ISH!